Easy

This super rad figurine.
Annual pass to Disneyland/world (Although they might be using magic bands for it now, I'm not sure)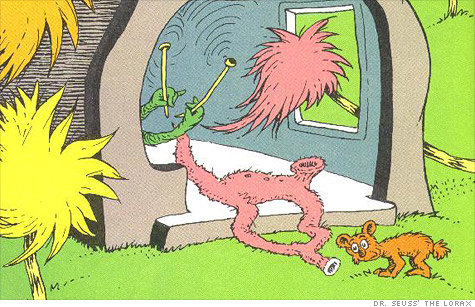 A thneed (duh)
Cause knives are great.
And what else do you need after all that murder than a nice cup of tea?
haHaHA YESS! Good! This is exactly right!
Literally five of my favorite things right here! All right, Ms. Jenna. You've summoned me! What can I do for you?